The Rescue Service's new fire rescue vehicles, the so called "Panthers", sprayed a large water arc with water cannons above the team's aircraft. Water salute is an international tradition that is used to mark significant events. The aircraft was then directed to its place with ice hockey sticks, according to the sports theme.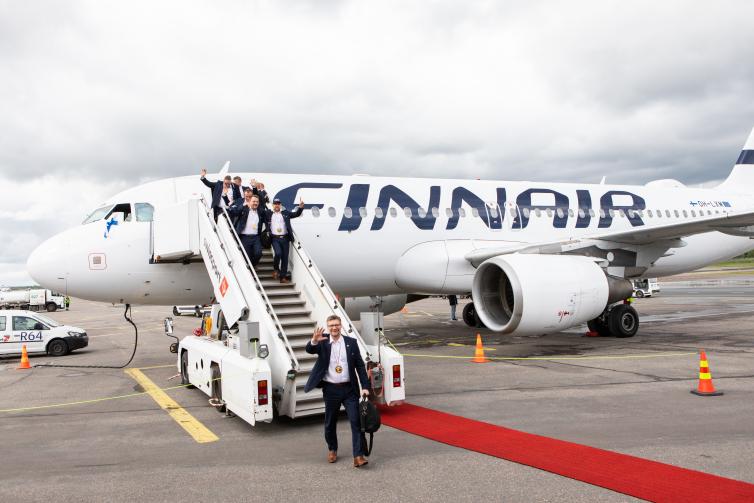 Photo: The team arrived in Finland with gold medals on their neck to meet their loved ones and discuss with the media. In the foreground, coach Jukka Jalonen.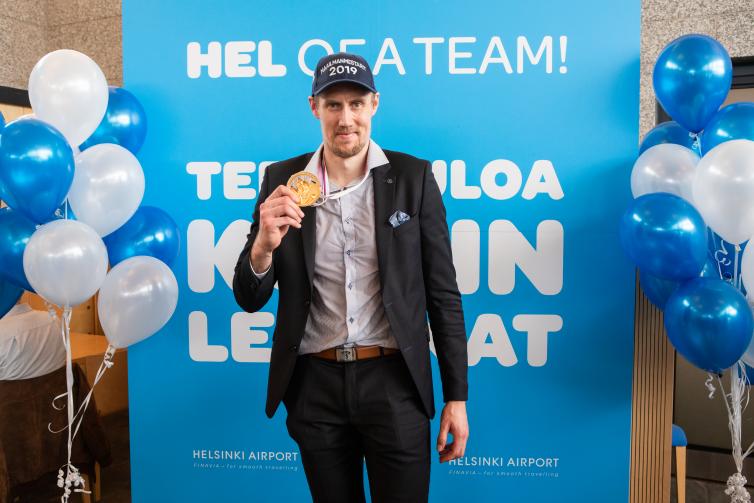 Photo: Team Captain Marko Anttila and other lions were welcomed back to Finland, with characteristic words by Helsinki Airport.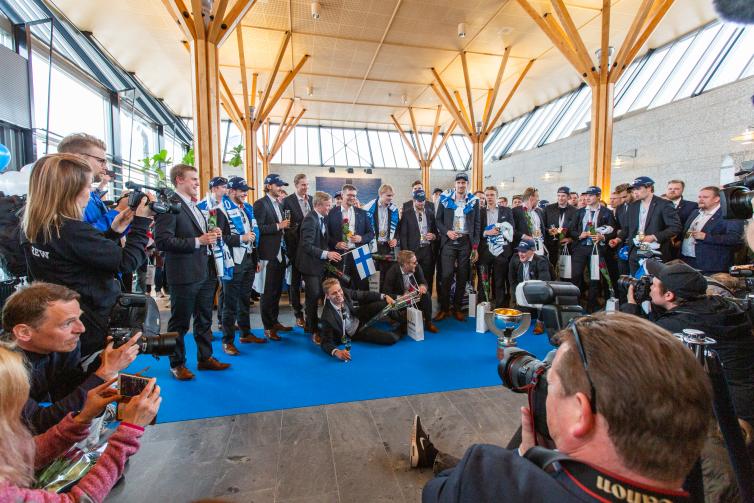 Photo: The media was present to meet the gold medalists. 
To ensure a smooth travelling experience for all passengers, we kindly asked ice hockey fans to greet the team in a festival arranged in Helsinki city centre, instead of Helsinki Airport.