​The new route opening of Wizz Air was celebrated at Turku Airport on 31 July as the airline's aircraft landed there from Skopje during the Wednesday morning.
The Wizz Air's aircraft which flew its new route now for the first time, received a traditional water salute when it arrived at Turku Airport. The new route is to be operated on Wednesdays and Sundays with Airbus A320-200 aircraft. Skopje is the capital city of North-Macedonia and it is located by the Vardar river in Balkan.
 Photo: The Vice Mayor of Turku, Jarkko Virtanen and Finavia's Key Account and Business Development Manager Mikko Komi cut the ribbon in the route opening ceremony.
"The route selection in Turku has become increasingly diverse with Wizz Air's new routes. We celebrate their route openings for the third time this year. Skopje is an interesting new destination which surely offers a lot to see for people travelling from Turku region. Direct flights make it considerably easier to get to know North-Macedonia", says Jani Jolkkonen, Director of Airport Networks at Finavia.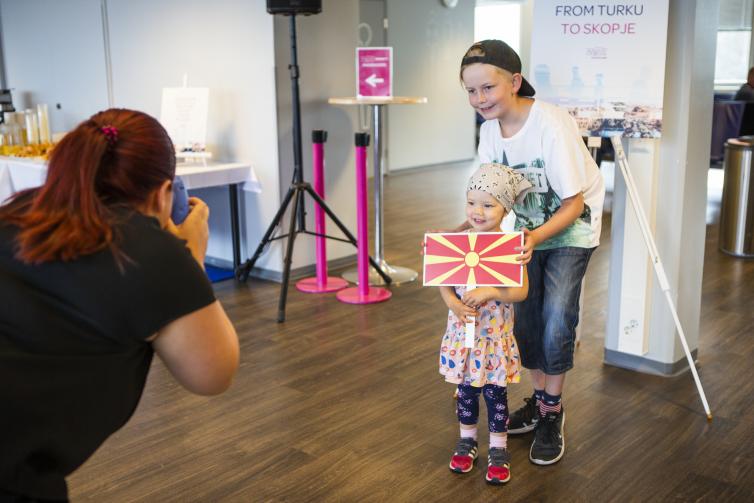 Wizz Air is a Hungarian airline that started operations in Turku in 2008. Wizz Air has lately significantly increased its route network from Turku. This year Wizz Air has opened routed from Turku to London and Krakow. The airline has also announced that it will also start operations to Kutais, Georgia next summer. Last year the airline opened a route to Kaunas, Lithuania. 
 Photo: The flight to Skopje departed at 10.45 a.m., soon after landing.